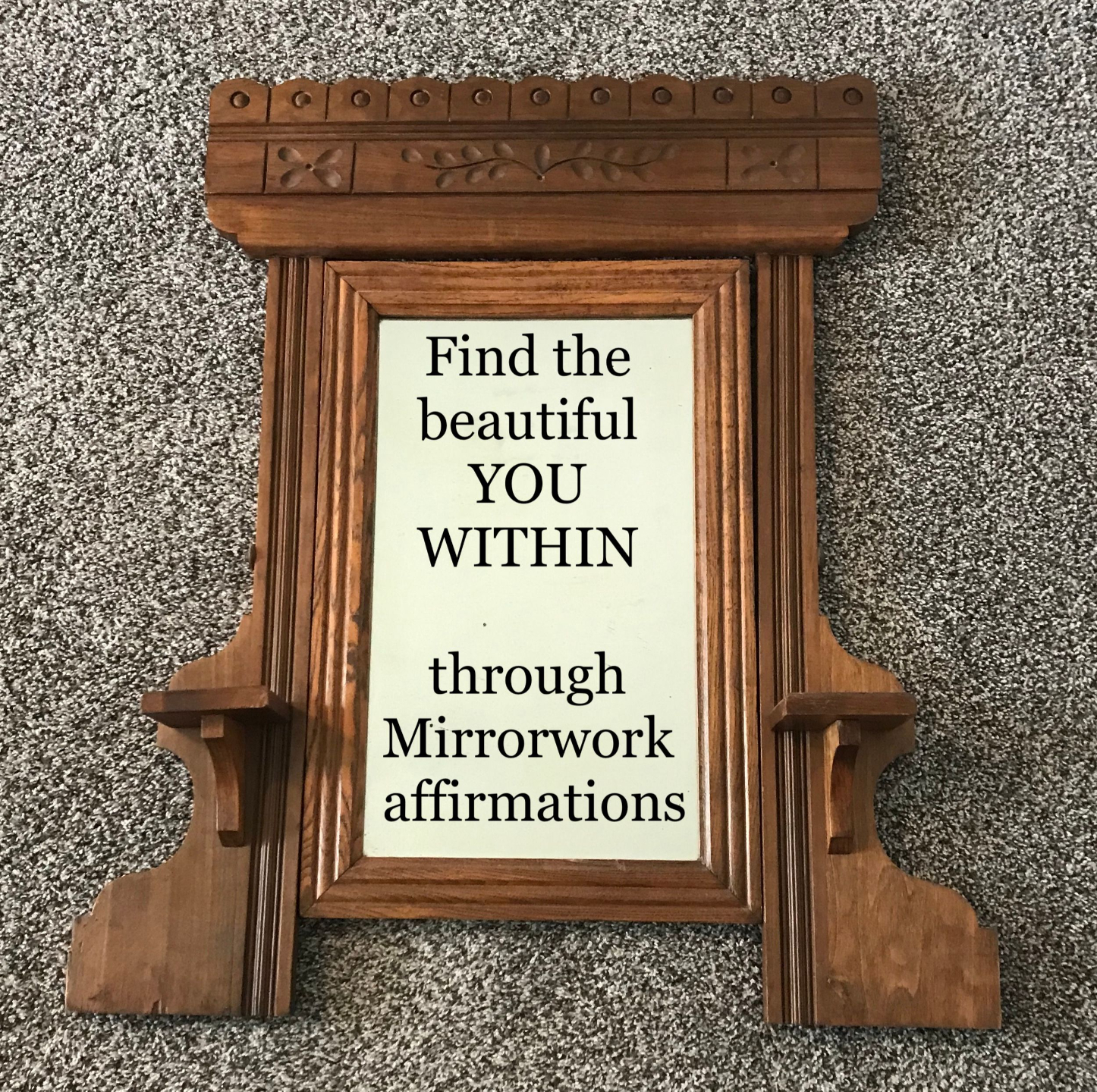 I AM
EXERCISE IN MULTIPLE LANGUAGES
Did you realize the power in these two words: I AM ?
When we begin to realize the truth in this statement, Whatever Follows I AM Follows You, we understand
the importance of making those words positive. If the words that follow I Am are negative, they belittle
and berate you. The voice in your head is your own! Make it work for, not against you. You Are More
Than Enough. Your life is of great value. Begin to own your value and tell yourself positive, affirming
words. We created an exercise that, when put into practice, will transform your life.
Find your language and click to open your gift. Also, if you're fluent in a language that isn't listed here, we'd love to have you translate the I AM exercise into it. Contact us for details.
Nice to meet you!
Mariah and Byron believe that if we're to
(RE)Discover Our Passion, Purpose, and Love of Ourselves & Life
, we must all embrace the responsibility each of us has to create that world. Won't you join them in their mandate to elevate?
More about us
Jim Obergefell
Coauthor with Debbie Cenziper of
Love Wins: The Lovers and Lawyers Who Fought the Landmark Case for Marriage Equality
"A must-read for anyone needing a boost of positive energy, and those who know in their heart there is a better way."
Nancy Barrows, M.S., CCC-SLP, Educator
"Thought-provoking, impactful ideas presented in an easy-to-understand manner."
Ashok Bhattacharya, MD, FRCP (C)
Author of Deep Fried Nerves
"A manual for self-healing and reflective introspection that goes beyond the words on the page and talks directly to you."
Simon Lever
Author of A Beacon of Positivity, Spreading, Optimism, Kindness, and Empathy
"I have nothing but praise for Byron and Mariah for their inspiring, elevating book. Journey Well
releases the heart and encompasses the strength and power of the universe."
Rachel Beck
Author of Finding Your Way When Life Changes Your Plans
"Being an author myself, I can tell you, you don't want to miss this book.
They are two incredibly kind souls who are moving this world forward through a path of love."
Laura Staley, Ph. D
Author of Abundant Heart: Thoughts on Healing, Loving, and Living Free
"Journey Well, You Are More Than Enough

by Mariah and Byron Edgington offers a rich,
delicious banquet of ideas, inspiration, and wisdom.
This book is beautifully and masterfully written from the heart."
Melissa Hughes, Ph. D
Author of Happier Hour with Einstein: Another Round
"Mariah and Byron have written from the heart and from the mind in this uplifting and informative book.
Journey Well, You Are More Than Enough,

is timely and inspirational."
Char Murphy, Attorney
Author of Unshakeable Power: Through Seasons of the Soul
"This book is beautifully and masterfully written from the heart."